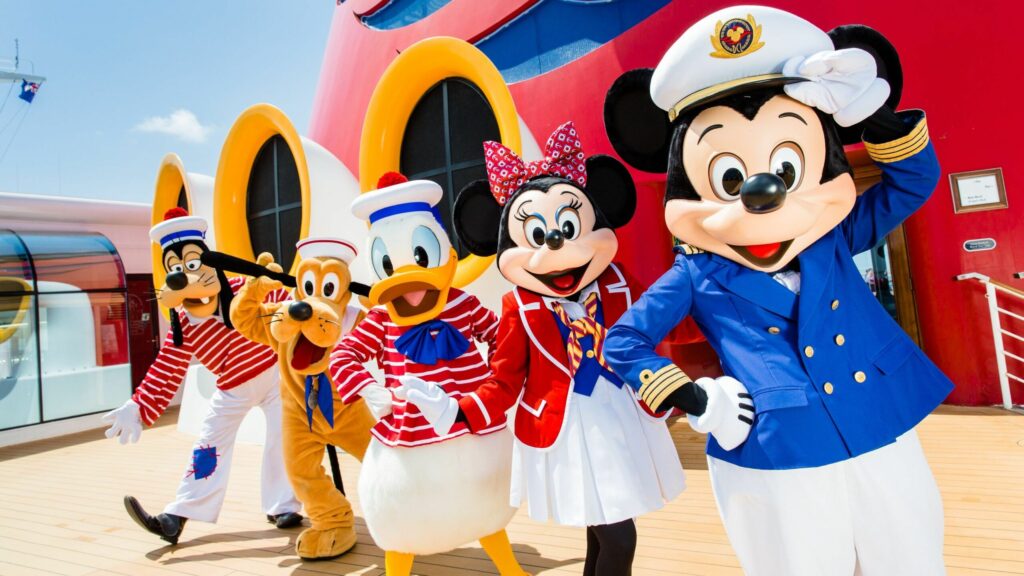 Cruising with Disney Cruise Line is a magical experience. Here at Savvy Travel Group, we want to thank you for booking with us. Not only do we provide you with concierge planning services, but for a limited time, we are also offering onboard credits for qualified bookings.*
Onboard credits can be used for many things, such as shore excursions booked directly through Disney Cruise Line, spa treatments, special beverages, exclusive adult-only dining experiences, souvenirs, and more! You can also "layer" credits from us, our Referral Bonus Program, or even promotions offered by Disney Cruise Line.
If you booked a sailing directly through Disney Cruise Line within the last 30 days, and have not paid in full, you may be eligible for onboard credits. Contact us to find out.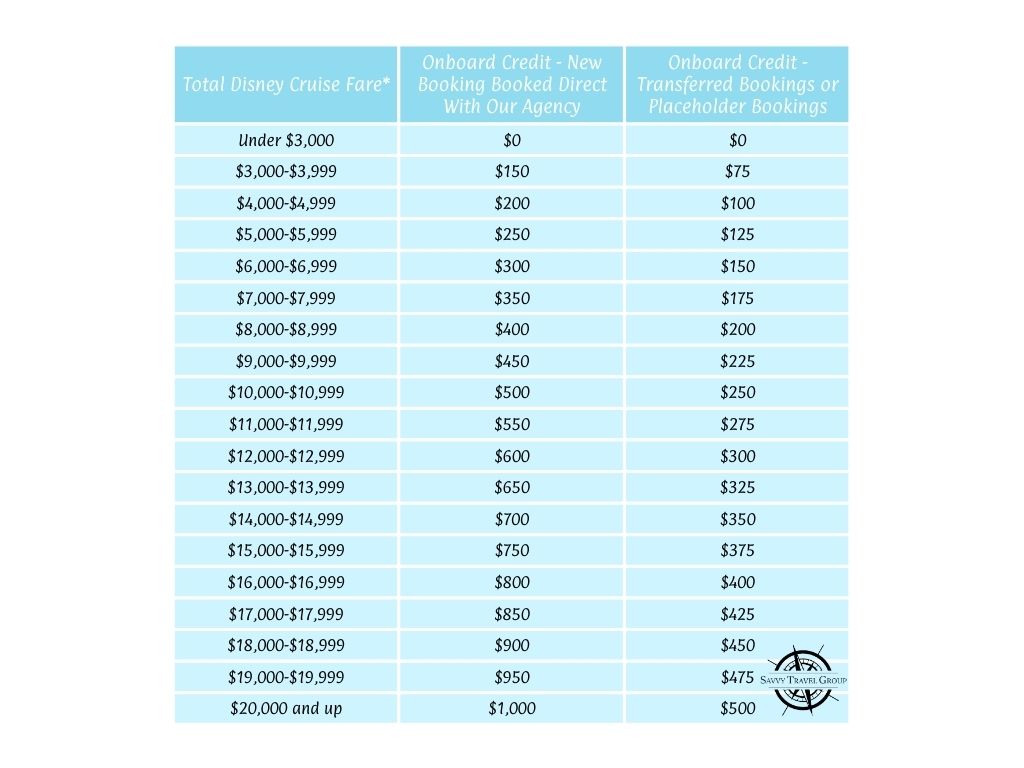 ---
SAVVY TRAVEL GROUP ONBOARD CREDIT OFFER TERMS AND CONDITIONS: *Onboard credit amount is listed in US Dollars and is based on the cruise fare only and does not include taxes, government fees, insurance, transfers, airfare, hotel stays, shore excursions, Adventure by Disney Add-ons or gratuities. Valid on qualifying new Disney Cruises booked now through 06/01/2023.
One Savvy Travel Group Onboard Cruising Credit per reservation. Onboard Credit cannot be combined for multiple reservations. Offer is subject to change without notice.
If your Disney Cruise Line reservation is modified before or after final payment and this results in a price change, the Onboard Cruising Credit amount will be adjusted accordingly. Complimentary upgrades from Disney do not constitute a change in Onboard Credit amount. If cruise reservation is canceled at any time, the Onboard Cruising Credit Offer is null and void and cannot be transferred or redeemed as cash.
Any unused Onboard Credit is not redeemable for cash, credit or refund. No exceptions. The Onboard Cruising Credit can be used for most valid charges incurred while on the Disney Cruise including gratuities, alcoholic beverages, Disney organized shore excursions, shipboard and Castaway Cay spa treatments, photographs, souvenirs and activities on Castaway Cay and the Disney Cruise. The onboard credit is not valid for purchases in port or shore excursions that are not arranged by Disney Cruise Line.
All terms and conditions are subject to change without notice.
---
Onboard Credits courtesy of Savvy Travel Group
Savvy Travel Group Guest Services – Click here to contact us.
Savvy Travel Group Emergency Phone # 407-205-9078.